Man United 1:3 Brighton (Premier League) 2023.09.16 Goals Highlights
195K views | 2023-09-16
0 0 SHARE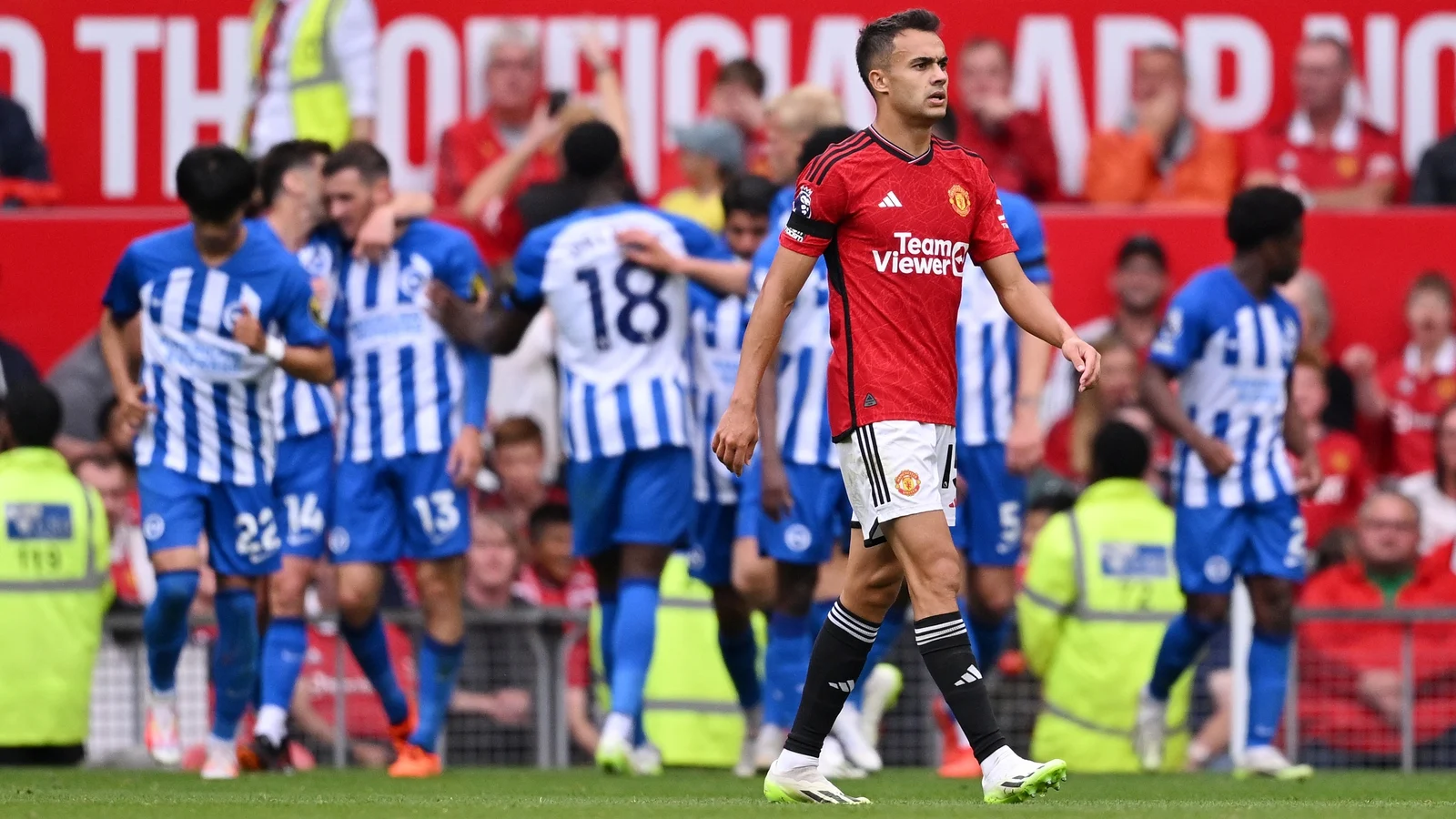 Manchester United hosted Brighton & Hove Albion at Old Trafford today in the club's first game since the international break.
The game ended in a 3-1 loss for United – a second consecutive defeat in the Premier League with Bayern Munich in the Champions League up next.
Erik ten Hag's men started well and on the front foot. The pressing was good and every action was executed with conviction and purpose.
In particular, new signing Sergio Reguilon impressed in the early stages of the game from the left-back position.